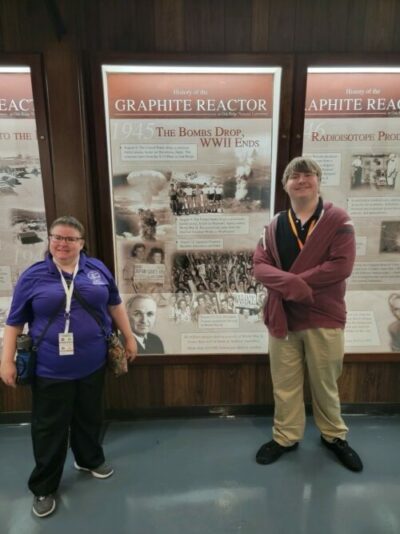 Bridge to Employment in Service and Tourism (B.E.S.T.) at Oak Ridge National Laboratory is a licensed model for programming designed to provide job exploration, pre-employment training, job skills development, mentorship and placement in service, hospitality and tourism industries for adults with disabilities and barriers to employment. Sessions occur 3 times a year.
Interns accepted into B.E.S.T. participate in 16 week internship, five days a week at ORNL. Each day interns receive at least 2 hours of learning lab instruction on vocational, social, and independent living skills and 5 hours of work based learning as an intern at a site at the laboratory or other community partner.
Please contact Lori Stephens at lstephens@breakthroughknoxville.org for more information.