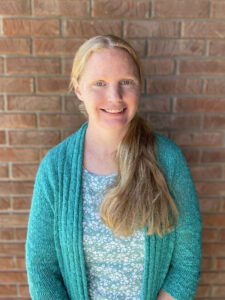 Deana Rutherford, CTRS, M.S.
Recreational Therapist
Our Recreational Therapist, whom is a Certified Therapeutic Recreational Specialist (CTRS), creates goal driven programming with measurable objectives that assist the participants in attaining their personal best. The CTRS addresses the participant's physical, social, emotional needs through a variety of Goal-oriented activities such as: book club, yoga & exercise programs, special olympics, gardening club, and more.
Given appropriate planning and implementing, the participant can embrace the opportunity to experience Recreational Therapy and it's benefits.
Olivia Price, CTRS, LRT
Recreational Therapist